Why cooperation with JV container?
With more than ten years of experience in international business with container transport between Asia and Europe, we can offer stable partnership, quick communication and lot of experiences. Take a closer look at advantages, that we offer to you.
1. Worldwide network
From Asia to Europe, we have largest network and partnership with most shipping lines, leasing companies, traders, freight forwarders, depot and trucking companies.
The fastest service is ready at any time at any place and your container will be delivered to your job site whenever required.
2. Buyback and best price guarantee
Do not worry about container price, we always give you the best offer. With us there is no need to pay full price! JV container buyback advantage helps to reduce the costs.  No need to worry about container disposal at the destination.
How does it work?
For example, we sell container for $ 1000 at departure to you, and you sell it back to us  for $ 600 at final destination. You do not need to pay $ 1000 when you purchase a container. You will pay only $ 400 and return container to our depot at destination. Simple and effective, right?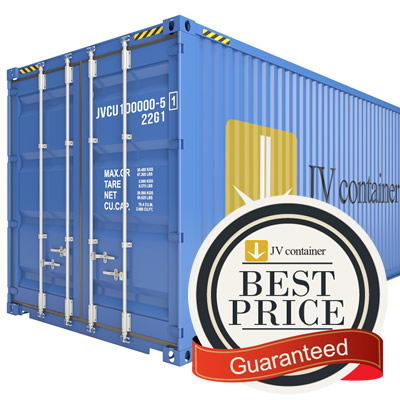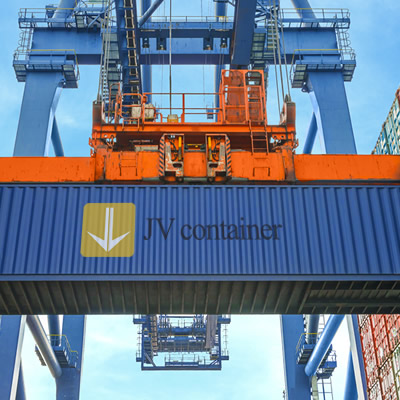 3. High Quality Services
With professional experience in trading, leasing and freight forwarding, we truly understand customers' needs.  That is why we can offer services of highest quality.
To keep high quality of equipment, JV container has strong regulations and procedures of quality control system with partners. Customers' satisfaction is guaranteed.
4. Logistic cost solution
Unstable intermodal transportation costs can be solved by our competitive buy back & rental service. Thanks to co-operation with JV container you can save a lot when arranging transport services.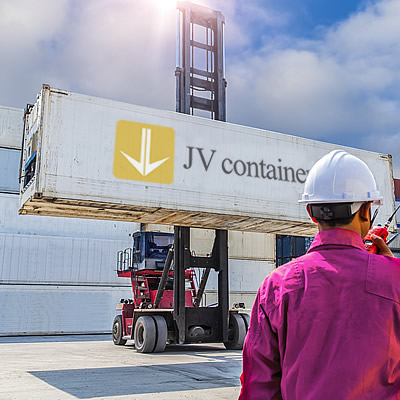 5. Any type of Container? We have it!
We offer various types of shipping containers  suitable to your cargo and purpose. It does not matter whether you are looking for standard ISO containers, office containers, RF containers, flat rack containers or custom containers. We can meet all your containers' needs.